Change Preferred Language
Changes to language preference can be done from either website or app.
Once language is changed, it will remain your default for on-line and mobile banking.
1. From the main account screen use the left-hand menu and click Settings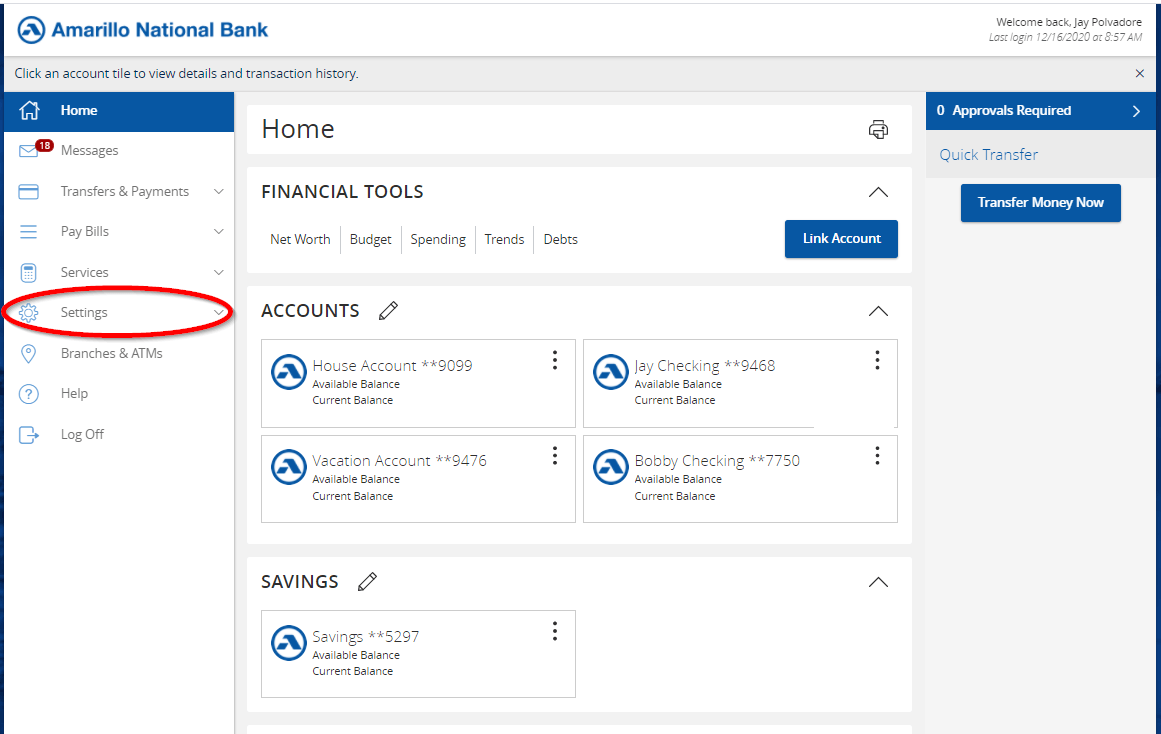 2. In the Settings menu, click Themes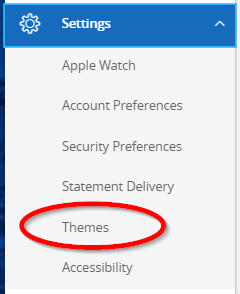 3. There will be a Language drop down bar, choose your preferred language. Your changes will be updated immediately.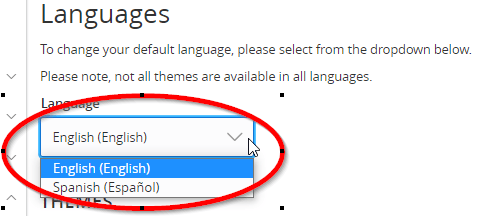 Cambiar Preferencia de Idioma
La preferencia de idioma se puede cambiar desde la página de web o desde la aplicación.
Al elegir el idioma, quedará como idioma principal para sus servicios bancarios en línea y por móvil.
1. Desde la pantalla principal de la cuenta, use el menú de la izquierda y haga clic en Configuración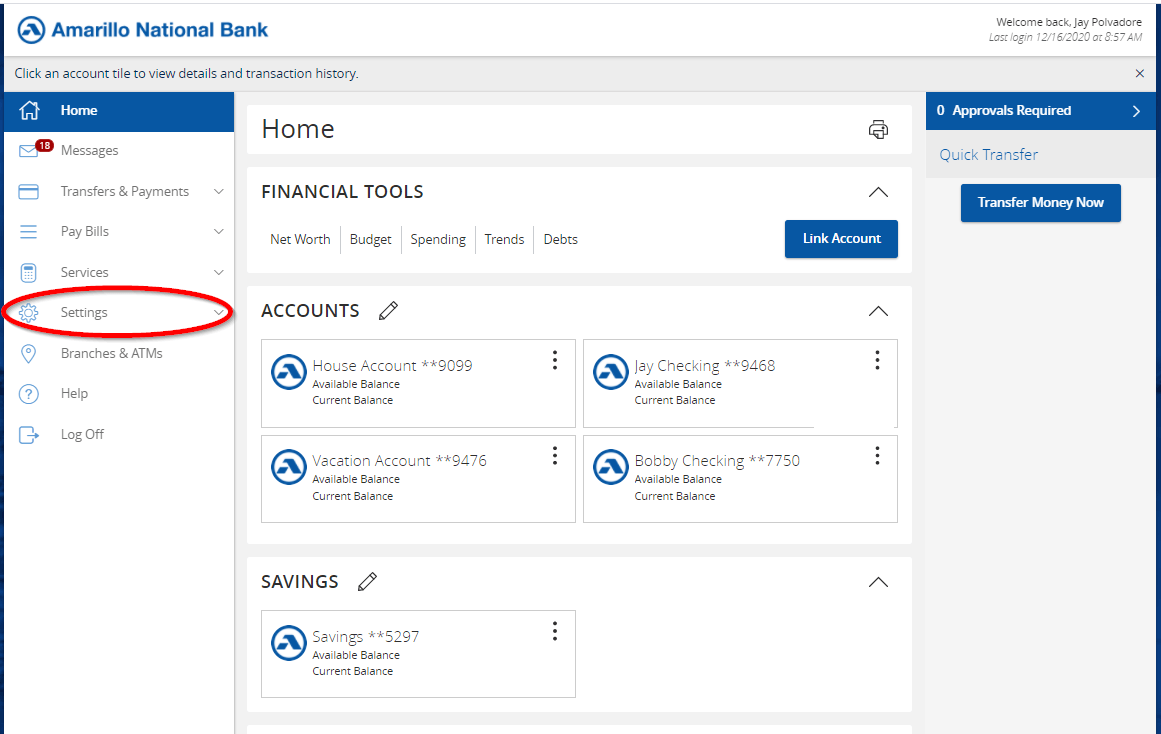 2. En el menú Configuración, haga clic en Temas.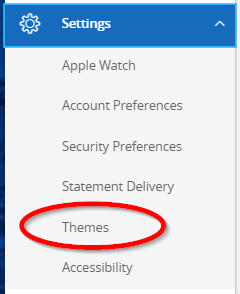 3. Habrá una barra desplegable de idioma, el cliente puede hacer clic en español y el idioma se actualizará inmediatamente.